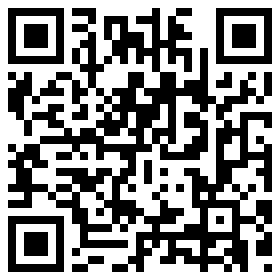 Discover the history of Navan Fort with your guide Cormac Ó hAdhmaill. This app provides an engaging, video tour of Navan Fort, one of Ireland's most important historical locations. The app can be accessed on iPhone and Android devices  by scanning the QR code.

Discover Navan Fort App
The Discover Navan Fort app features presenter-led video clips that explore the archaeological and mythological history of this important prehistoric site.
The app can be used at Navan Fort, Co. Armagh or elsewhere.
Videos are available in English and Irish, select your preferred language using the buttons.
If you are visiting Navan Fort, make sure your location services/GPS is switched on. Select 'yes' to 'Are you at Navan Fort?' and GPS will automatically trigger the video relating to your location. Otherwise, select 'no' and video can be triggered by using the on screen map and clicking the markers.
Your guide Cormac Ó hAdhmaill will welcome you and recount the story of Navan Fort.
As you walk around the fort, GPS will trigger explanatory video relating to your location. Information points are marked on the map.
Maps, aerial photographs, re-enactments and reconstructions are used to explore different aspects of Navan Fort's heritage.
If at Navan Fort, use the map to find the information points, GPS will trigger the video. For off-location use you can explore the site by using the onscreen map. Click on the markers to watch each video.
Navan Fort/ Eamhain Macha
Navan Fort is situated on a drumlin outside Armagh City in a rich archaeological landscape that includes Haughey's Fort, The King's Stables and Loughnashade.  Navan Fort is a large circular enclosure that surrounds the top of the drumlin. Within the enclosure two monuments are clearly visible: a large 6 m high man-made mound to the west and a ploughed-down, ring barrow to the east.
Eamhain Macha, the Navan Fort, legendary capital of Ulster and one of the provincial royal sites of Ireland, equivalent to Knockaulin in Leinster, Tara in Co. Meath, Rathcroghan in Connaught and Cashel in Munster. There is archaeological evidence of occupation at this site dating back to the Neolithic period, around 6000 years ago, but its the evidence from the Late Bronze Age and Early Iron Age, two to three thousand years ago, that highlights Navan Fort's importance.